Free online course

Content and SEO Agency Playbook Course with Andy Crestodina

Grow your marketing agency organically by combining the best content and SEO tactics into a unified strategy. This free course from Andy Crestodina takes you step-by-step through his comprehensive marketing playbook.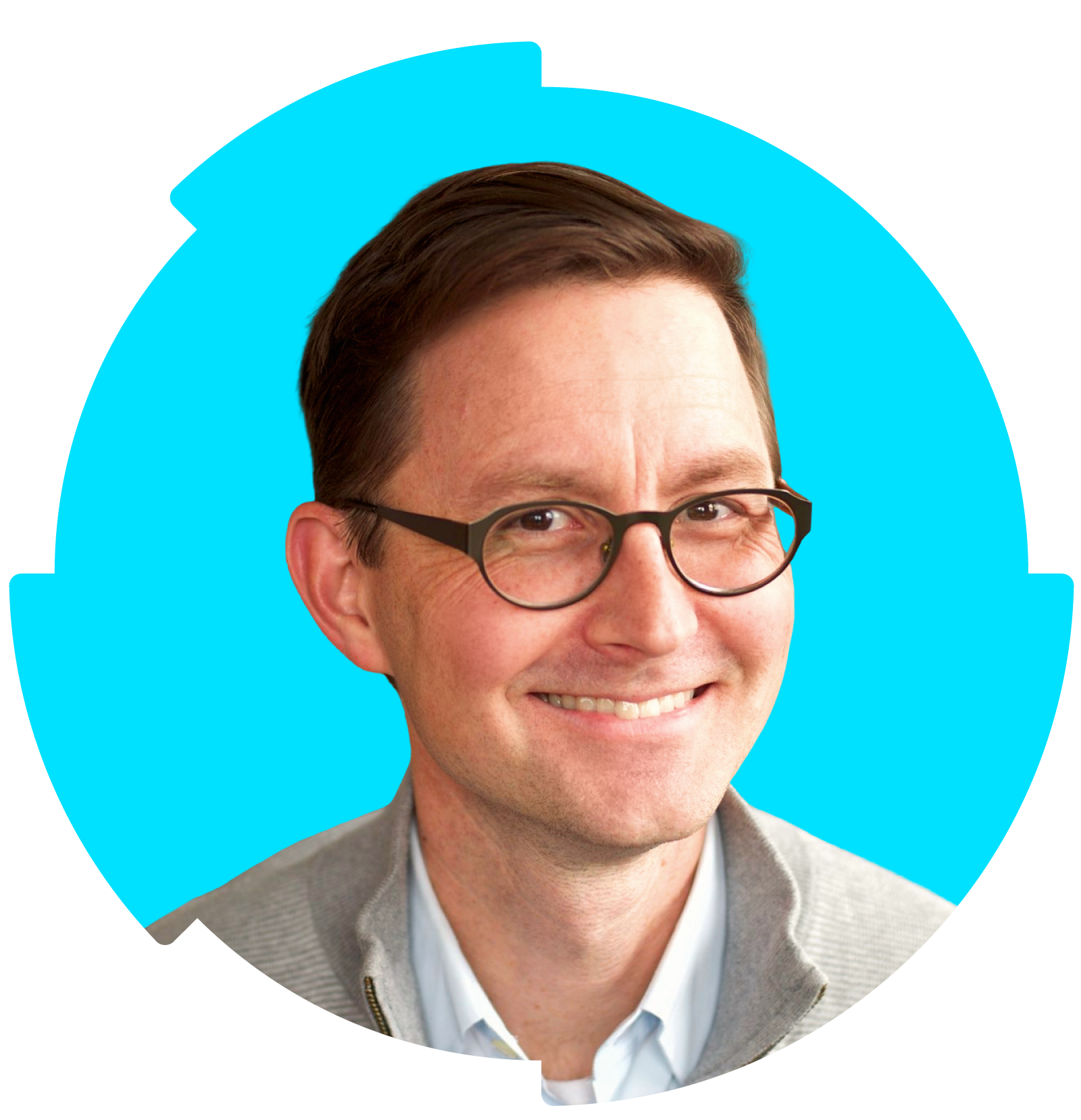 4 lessons
Exclusive video lessons from recognized content marketing expert, Andy Crestodina
2 hours
Learn to better communicate content strategy, SEO, and influencer marketing topics in just 2 hours.
100% free
Use your free Semrush account to access all of the lessons!
Who is this course for?
This course is designed for marketing agency professionals, however any digital marketer can benefit from this material.
Content includes the best marketing tactics presented in a practical way so you can grow organically and start driving high quality leads to your agency.
Inside the course you'll find: video tutorials, step-by-step frames and processes, and practical tips.
About the author
Andy Crestodina is the co-founder and Chief Marketing Officer of Orbit Media, an award-winning digital agency in Chicago. Over the past 20 years, Andy has provided digital marketing advice to 1000+ businesses and has written 500+ articles on content strategy, search engine optimization, influencer marketing, visitor psychology, and analytics. He was also named in Semrush's Top 100 Influencers in Content Marketing for 2022.
Lesson structure
Video lessons
Watch easy-to-follow video lessons.
Read further
Put your knowledge in practice with our worksheets and additional materials.
Quiz
Test what you've learned.
What to do after the course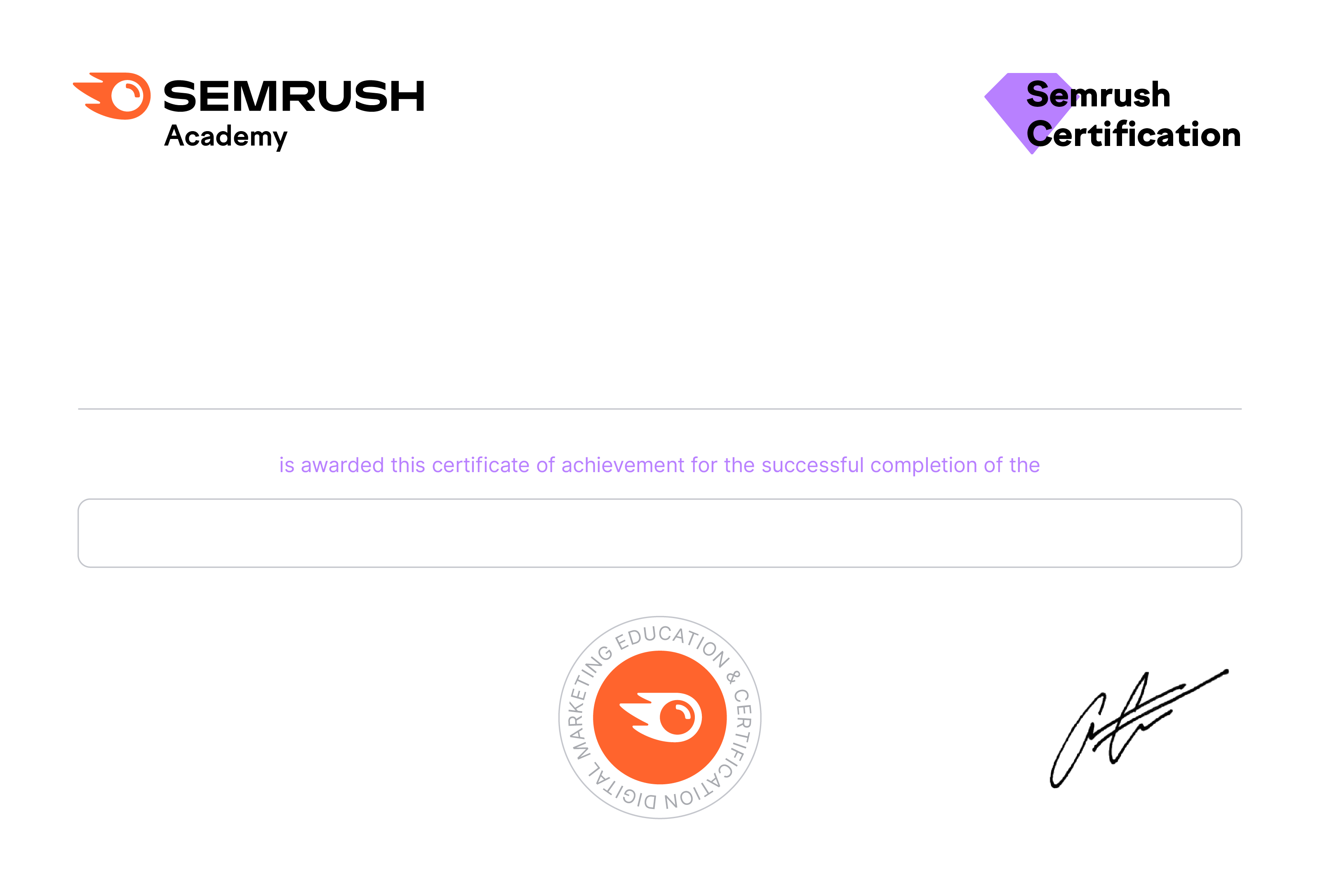 Get certified by Semrush
Seize the opportunity to pass the Complete Agency Playbook for SEO and Content Strategy exam and earn your personal certificate.
If you already have sufficient knowledge of building a sustainable content marketing strategy for your agency, you can bypass the educational part and test your skills right away by taking the exam. Upon passing, you'll earn a certificate, which is proof of your mastery.
You might also like
Content Marketing Fundamentals Course with Ashley Segura
13 lessons2 hours
---
Dive into the inner workings of content marketing and learn how you can use content to complement and promote your brand in this series of video lessons. Learn more.
Role of Content Course with Eric Enge
10 lessons1 hour
---
Learn how to implement great content in your SEO strategy to get killer results in this series of video lessons. Learn more.
Content Marketing and SEO Fundamentals with Eric Enge
8 lessons1 hour
---
Learn how to develop a content marketing strategy to support your overall SEO campaign. Learn more.
Content and SEO Agency Playbook Course with Andy Crestodina
4 lessons1 hour
---
Create a sustainable pipeline of leads for your marketing agency with this comprehensive SEO and content strategy playbook. Learn more.
You are going to start the !
Important! You won't be able to change your name on your certificate once you receive it.
Before you start, review the information below:
Please note that the certificate issued with your name will be accessible by direct link. By clicking 'Proceed to exam', you agree to make your certificate publicly available.
Certify your team request
Want to rest assured that your employees' knowledge of the Semrush toolset is up to the mark?
If you're interested in making a request, please leave your email.
Become a contributor
Want to join the Semrush Academy expert community? You will have the opportunity to reveal your own tips and tricks on Semrush tools. If you're interested, leave your email.