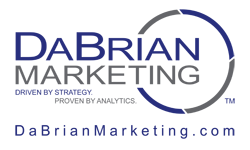 Digital Marketing Agency with an Inbound Approach
Your goals and objectives drive everything we do. Partner with us to build your brand, attract new customers, generate leads, and grow sales. Our digital marketing agency is built on the foundation of creating strategies, execution, and measurable outcomes. Together, we'll create a digital marketing strategy with an inbound marketing approach that sets you apart from the competition that gets you found online, generates leads, and grows your revenues. 
We have everything you need to effectively manage your online marketing. We'll utilize our experience to collaborate with you and find the best solution to achieve your goals. Let's move forward together to make your goals & dreams a reality through our digital marketing services.
Why We Do It
We're passionate about helping great companies achieve their goals and believe in transparency of the results from marketing efforts. We love executing effective digital marketing and inbound strategies to see our clients reach sustainable business growth while getting one step closer to their dreams and aspirations.
联系 DaBrian Marketing Group, LLC
通过单击"发送消息",我同意提交我的联系信息,以便进一步存储和处理。