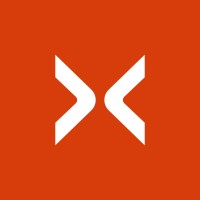 Expandtalk
Our DNA is Creative SEO
Stockholm, Stockholm County, Sweden
Gothenburg, Vastra Gotaland County, Sweden
Expandtalk is a top-tier international SEO agency in Sweden located in Stockholm and Gothenburg. We are a Nordic SEO Agency that operates in Sweden, Finland, Denmark and Norway.
ExpandTalk is a creative SEO agency whose mission is to grow with clients. We work with the four pillars of SEO from basic On-Page to more Technical Search Engine Optimization. We build Digital Campaigns and utilize Digital PR to achieve top-tier coverage and backlinks for our clients.
Web strategies
Customer experience
Web consultancy and business development on the web and digital due diligence
Search behavior analytics mapping keywords for your website
Web analysis and suggestions on how the website can be improved by measuring different key figures
Onsite optimization
Technical SEO
Corporate SEO
SEO audits – a first step in our process is to check the site and do an SEO audit. This is a natural first step for us.
Review your backlink strategy
Media advertising and campaign planning
Google Ads and PPC
Social media marketing
We are a data-driven SEO agency that can help you navigate the Google algorithm landscape.
Our keywords are playfulness, creativity, and expertise; something that is reflected in our work.