After finding the location of your business, you'll be able to see an overview of your locations within the Overview tab. This section will let you see how well all of your connected businesses perform in local search.

You can see the status of your locations, the directories distribution, locations map, optimization tasks, local reputation (user reviews), duplicates and user suggestions.
Location map
The location map is great if you have locations and franchises in several different locations and want to compare their performance.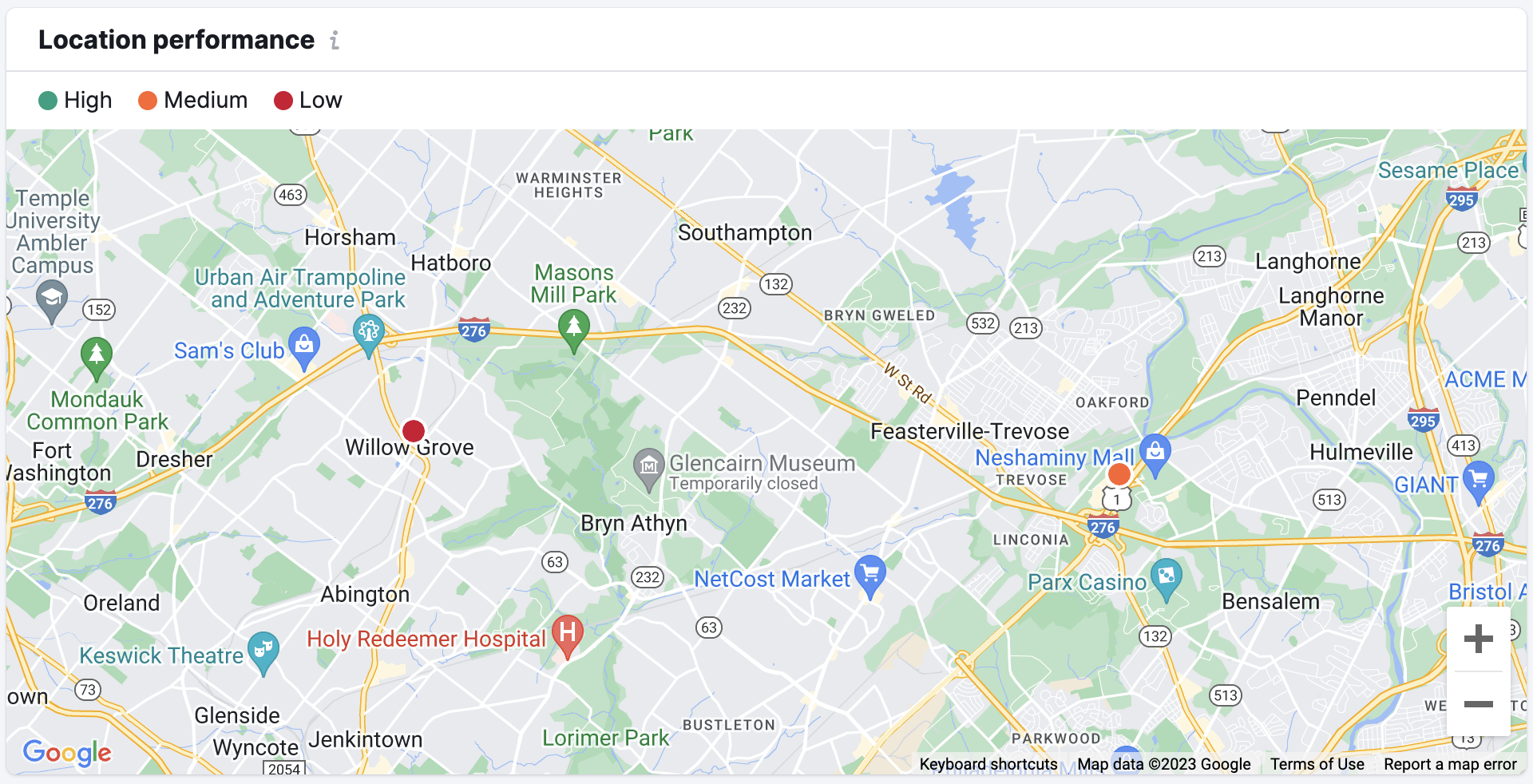 Optimization tasks
Here you will see the recommendations on how to improve your local online presence. Recommendations are sorted according to their priority and importance for improving your local visibility.
Local Reputation, Duplicates and User Suggestions widgets
The three widgets represent the summary from the corresponding tabs:
Local Reputation/Reviews: show reviews and ratings from different sources for all locations.
Duplicates: keep your listings free of malicious duplicates and help potential customers find you quickly online and offline, suppress duplicates in one click.
User Suggestions: If users suggest changing information that they feel is incorrect, you will see the suggestions in this tab and can easily choose to approve or reject them.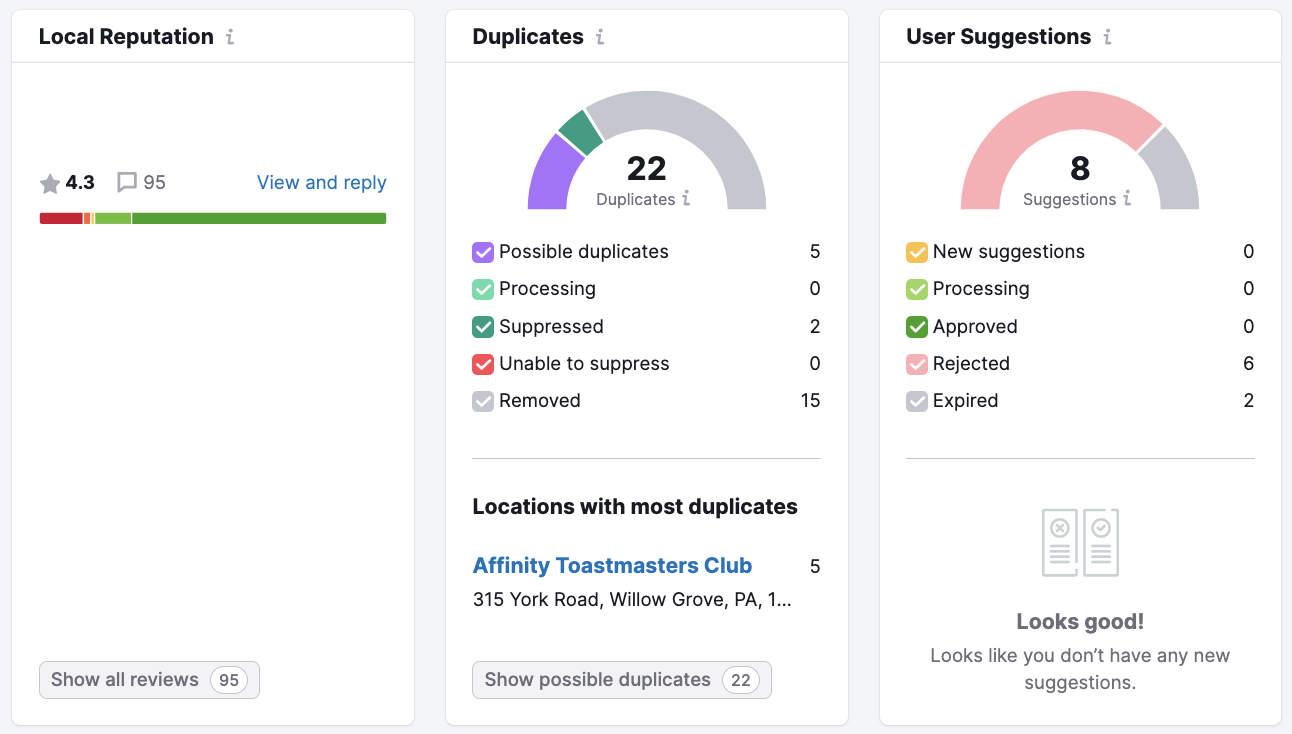 Next Article: Listing Management Duplicates tab