The Reviews report lets you monitor your business reputation and take timely measures to maintain it. In this tab, you'll see all available reviews of your listing in all directories starting from the most recent.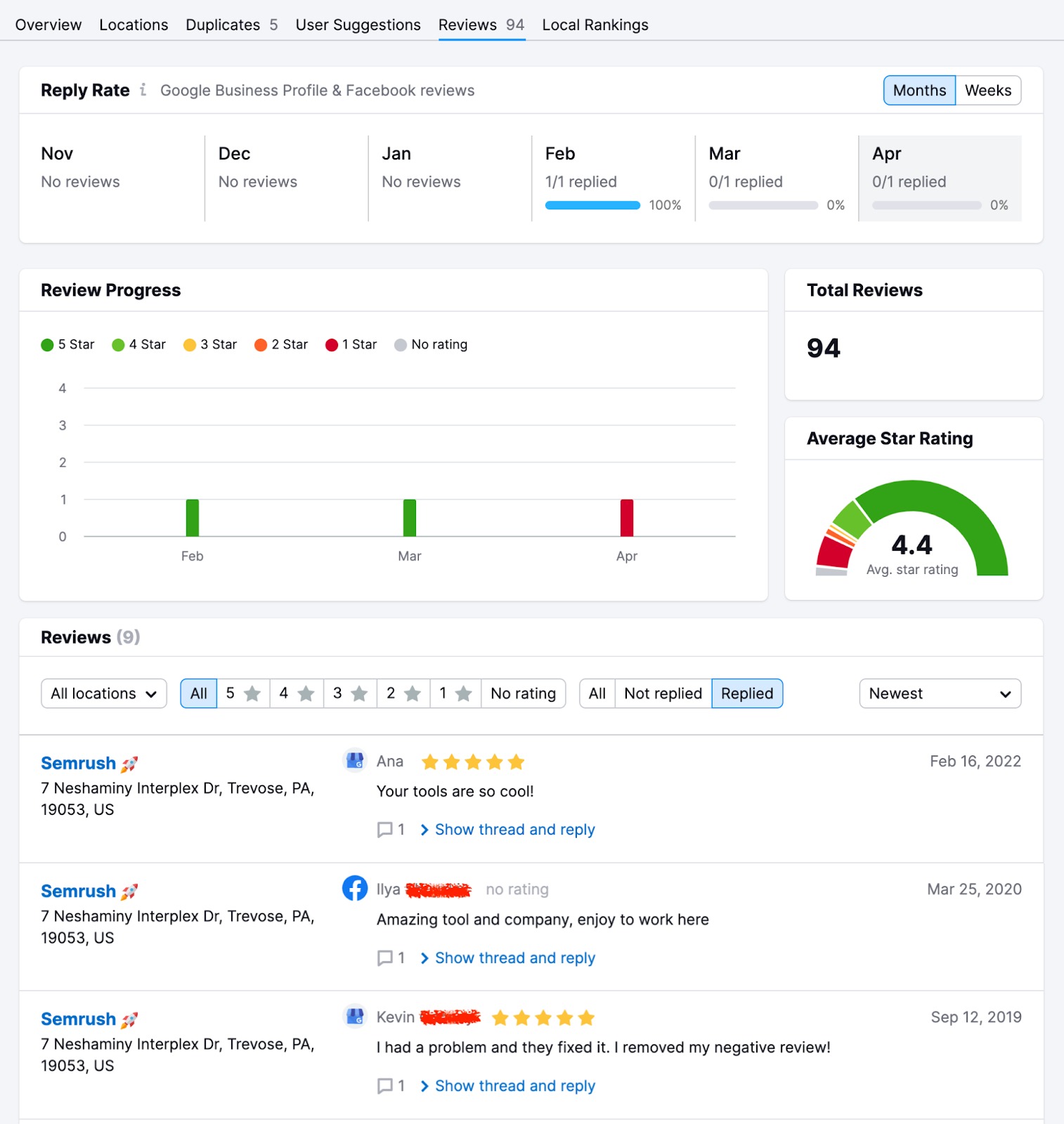 You can read any review right from the tool. To answer it or just learn more, press the "Open review" button and the system will take you right to the directory where the review is located.
At the top of the Reviews report, you can see the Reply Rate widget for the reviews from Google Business Profile and Facebook. The widget makes it easy to check if all the reviews you received have a reply. The progress bar is filled to 100% when there are replies to all reviews for the given time period.



To focus on more positive or more negative reviews, choose the corresponding status at the top of the Reviews table.

Next Article: Listing Management Local Rankings tab