What Semrush Tools Can I Use to Research SERP Features?
SERP Features can be an important factor when it comes to how Google views your site. Being able to gain advantage of SERP Features can help you bypass your competitors.
Luckily Semrush has a number of reports and tools that can help you research your own SERP Features.
Here are the following tools within Semrush that can help you research SERP Features:
Each of these tools have specific ways in which you can research your market and niche for SERP Features. Follow the quick guides below to get the most out of each tool and report:
Position Tracking
Here you can see the SERP Features you have on the SERPs in your custom set of target keywords. This report allows you to pinpoint each SERP Feature that your site occupies and gains and loses over time. Simply hover over the icon in the column to see exactly which SERP Features a particular keyword has.
The Landscape report in Position Tracking presents your domain's performance for all SERP Features available. You can click on icons to receive the Rankings Overview report with a filter by that SERP Feature applied:

Sensor
With the Sensor report, you will be able to discover which SERP Features are the most present in various industries of search. By switching industries you can see which SERP Features play a more prominent role than others.
Organic Research Reports
The Overview tab provides a summary of website's rankings for SERP features - which ones it's ranking for and which ones are taken by other domains. Click on any icon to open the Positions report with an automatically applied filter.

You can skip the widget and start working with the Positions report right away. There is a SERP Features column(named SF) and a dedicated filter on top of the report: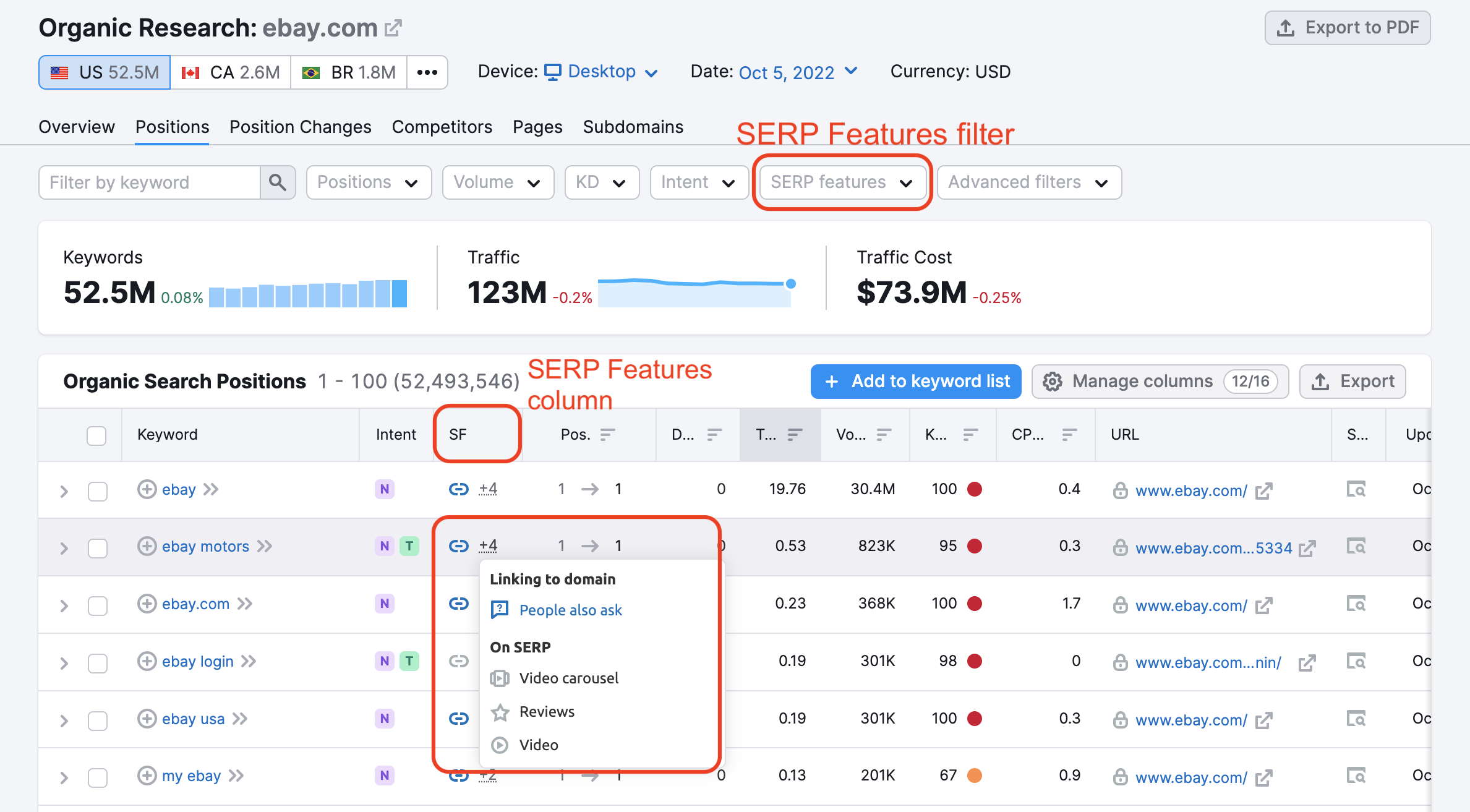 Once you've filtered by SERP Feature you can see a widget that will show you all of the SERP Features linking to the domain, as well as the ones that aren't linking to the domain.
Keyword Magic Tool
Keyword Magic Tool is the most powerful keyword research tool within Semrush and it also allows you to research for SERP Features. To find these SERP Feature opportunities all you need to do is utilize the SERP Features filter.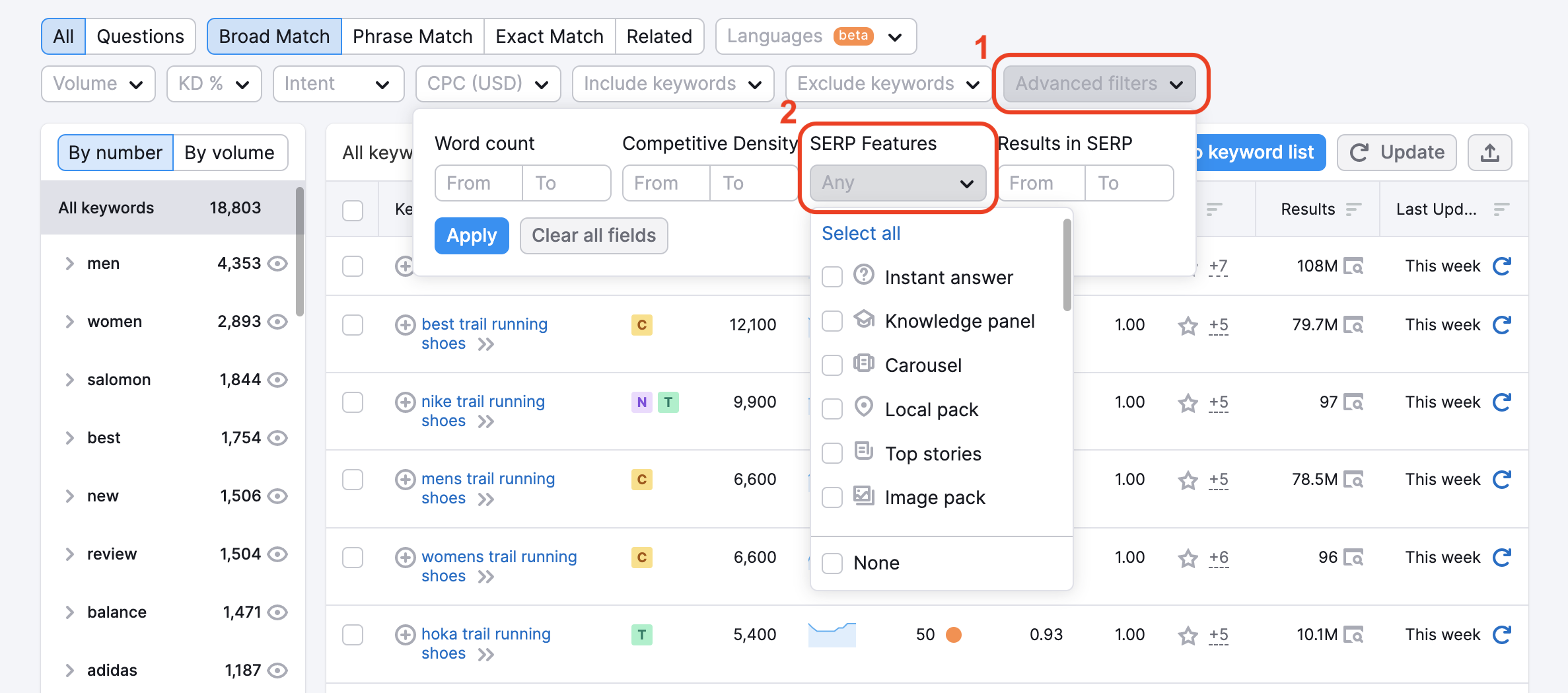 On Page SEO Checker
Provides suggestions on how to improve any pages that are likely to win a Featured Snippet. You will also get a suggestion on adding a markup code to your page so that your page can be rewarded with a star rating system.



To find out even more about SERP Features and the benefits of them you can check out this helpful blog post.
常见问题
What Semrush Tools Can I Use to Research SERP Features?
展示更多