Knowing everything about what you purchase is very important to make full use of the product. You wouldn't want to buy a car without knowing all of the features it offers and how they work, right? The same goes for your Semrush account.
Please note: to check how much of your limits you've used throughout the month, you can go to the Subscription Info page under the account profile menu.
Follow these articles for information on the limits of each area of Semrush.
Check your limits on your Subscription Info page. If you are interested in extending your subscription, you can reach out to sales@semrush.com.

By understanding your account's features and capabilities, you will have a stronger hold on the data we offer. You can use Semrush for free with limited functionality or use a free 7-day trial to test out the tools. The platform will automatically offer the trial to you, but if you would like to use Semrush for free or save it for later, you can skip this step: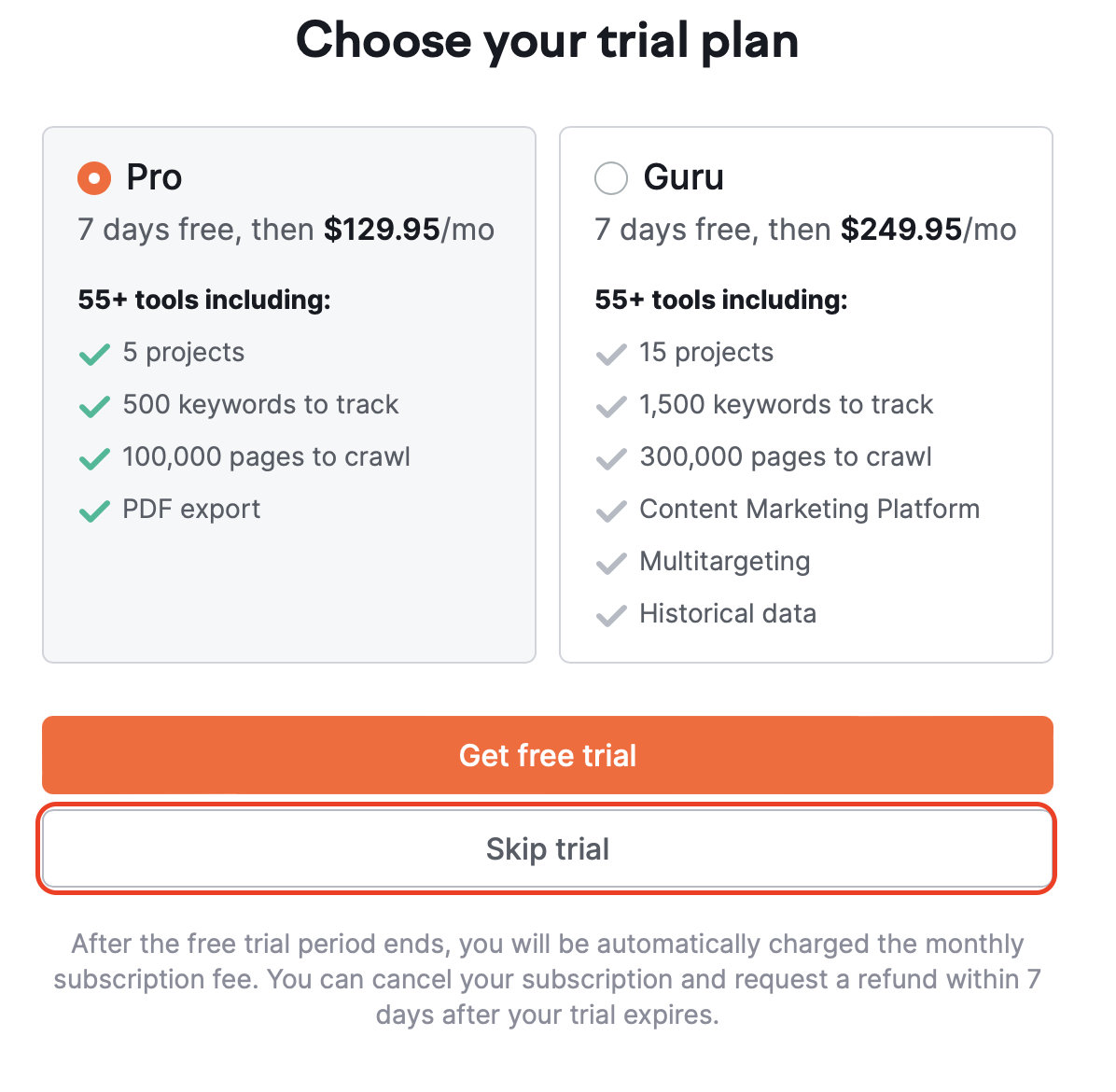 Alternatively, you can choose one of the three main plans from the start: Pro, Guru, and Business. Please find the pricing for each plan here.
If none of these plans fits your marketing needs, contact us to create a flexible custom plan.