We love hearing from our users! Any and all types of feedback are welcome. Let us know your ideas, your thoughts, and concerns about our product anytime.
If you're logged under your Semrush account, you will see a question mark button in the lower right corner of the tools pages. The button will lead you to a menu where you can contact our customer support team or check out educational resources from our learning center.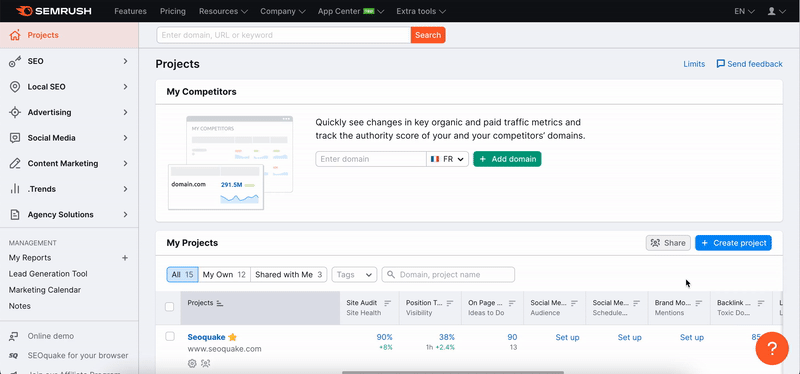 Also, you will find the chat box at the bottom right-hand corner of this page.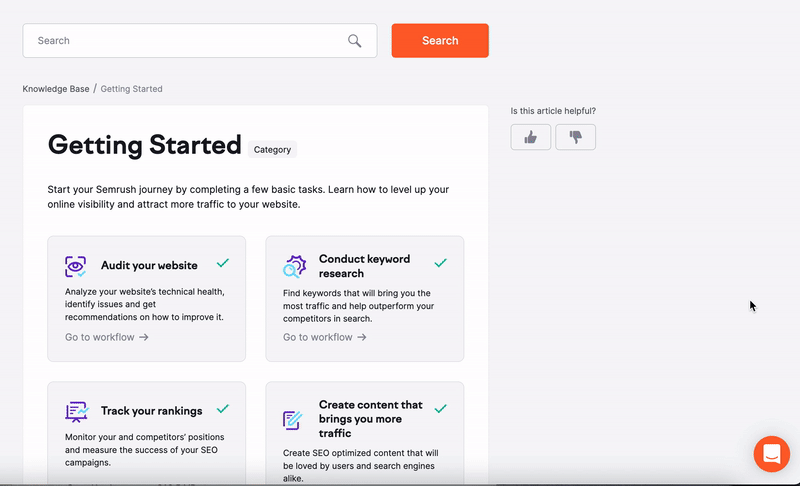 All our reports have a Send feedback button in the top right corner:

Use this form to send your suggestions directly to our developers.
Visit our dedicated
Contact Us
page for further details.
Want to learn more about how to use our software? If you have a question about a tool or report, use the Knowledge Base search bar to ask a question or look up a report. You'll find user manuals, articles, and FAQs.


Read industry tips from our blog
Follow us on Social Media
Attend one of our webinars hosted by industry experts
Test your knowledge and get Semrush certifications with Semrush Academy