By looking at the Geo Distribution report, you can identify the countries, regions, or subcontinents where a website gets most of its visitors/unique visitors. Use the upper menu to switch between the views. Geo Distribution can be used to analyze subdomains, as well as root domains.
You can also analyze how many visits or unique visitors a website has been receiving from certain countries during a specific period of time, for example, the last 6 months: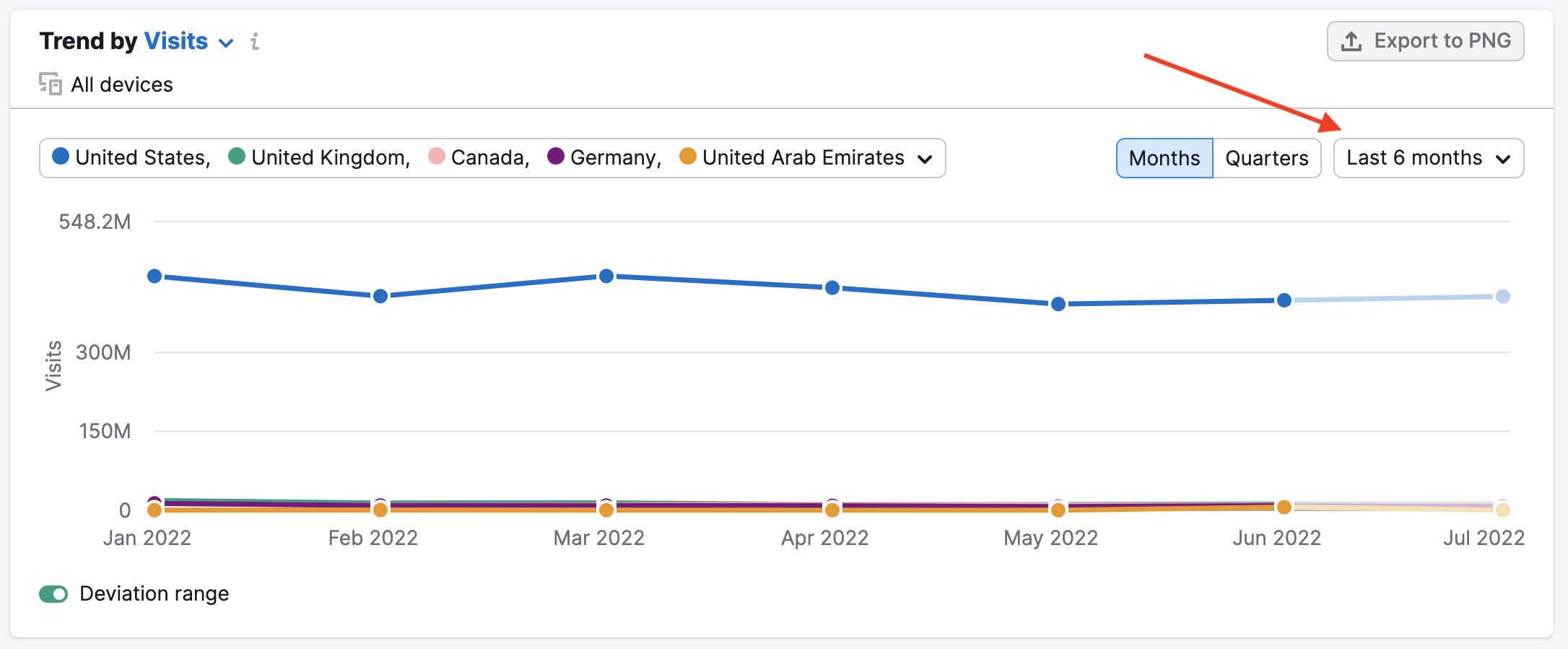 In addition to being able to analyze the total traffic from each country or subcontinent as a chart or a map, you can compare visitor behavior in terms of pages/visit, average visit duration, and bounce rate to identify which regional markets interact the most with this website. With the historical data filter you can analyze different periods of time.
The tool currently can analyze traffic in 190 countries and regions.
You can also analyze the mobile traffic data broken down by country/subcontinent (as well as desktop or total traffic).
Use this information in a competitive analysis to understand what global markets your competitors or partners are leveraging. With this, you can discover a region that could represent a new opportunity for your own online business.
You can save all of the metrics in the table by exporting to a CSV.