The Audience Overview tab allows you to compare the audiences of any chosen websites. With this report, you can understand:
How your competitors' audiences overlap with yours
The size of the relevant audience that you have not reached yet
How the audience of your potential co-marketing partner or business partner matches with yours
How many people visit the chosen websites
How to compare the size and intersection of the competitors in the niche or market
Note that while all widgets of the Audience Overview show only the general information, there is a full report for each one in the One2Target tool that provides more insights. You can access it via the "View full report" button.
In the Audience Overview report, you can enter up to 5 domains to compare. Once you enter the domains, you'll first encounter the Demographics graph, which displays an age and gender breakdown of your chosen domains' audiences and shows the main country they are from.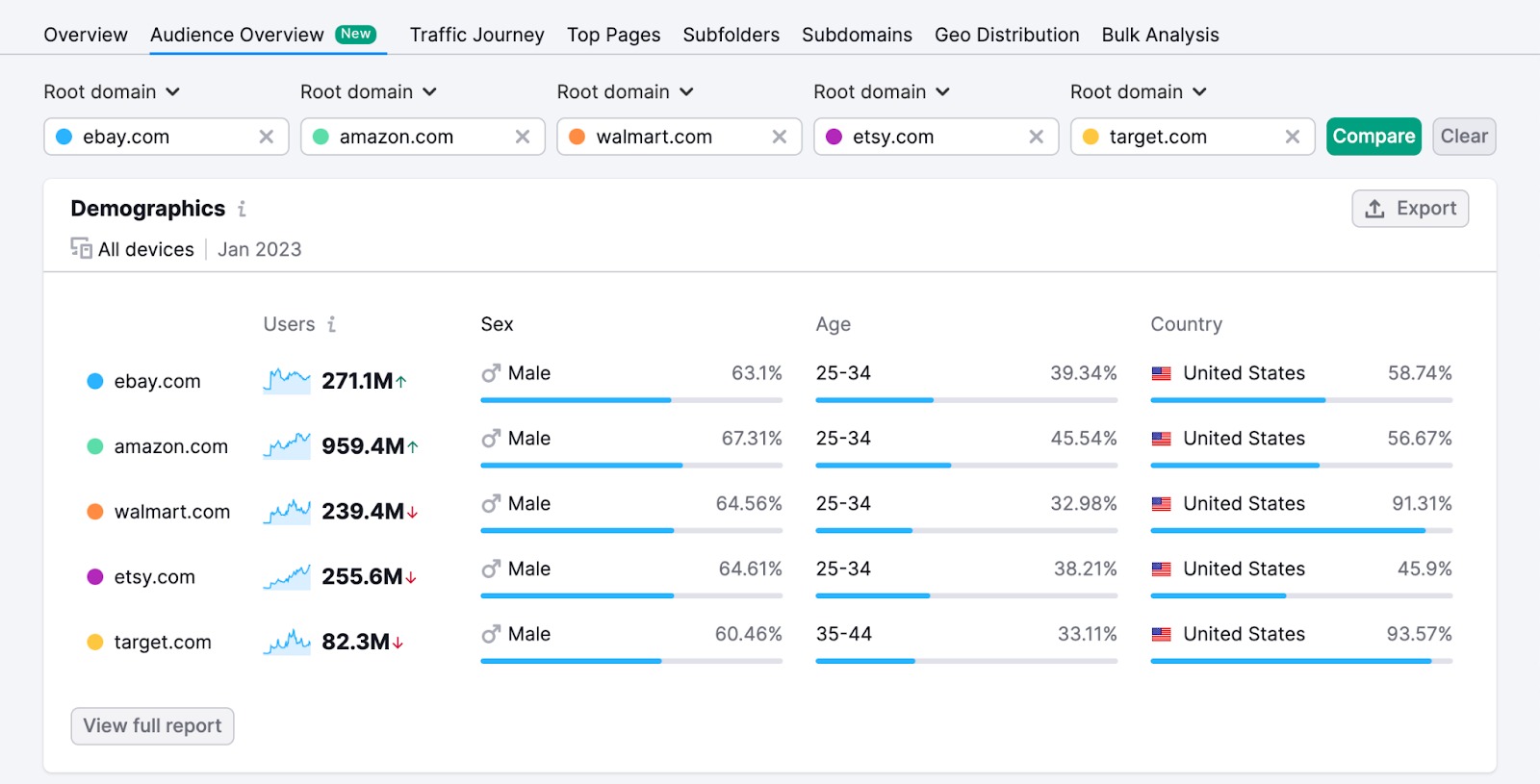 Next, you will see the Socioeconomics graph. This will display insights on each website's audience such as household size, employment status, income level, and education level. You can specify the time period in the top menu (at the top of the Audience Overview report), as well as switch between desktop, mobile, and all devices.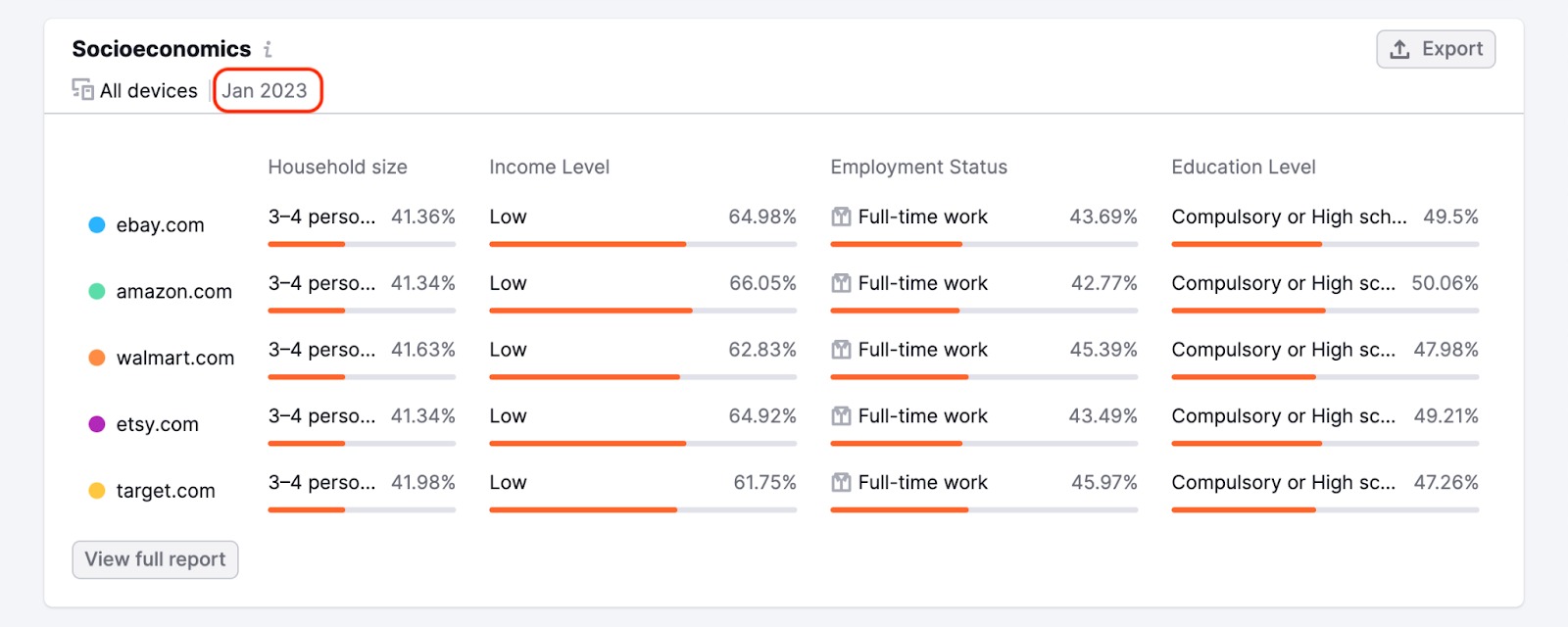 Please note that this report shows data for one specific country, and some widgets in this report show data only for "All devices".

Below you will see the Behavior widget that displays the top social media platform used by the chosen domains' audiences, their preferred device type and main area of interests.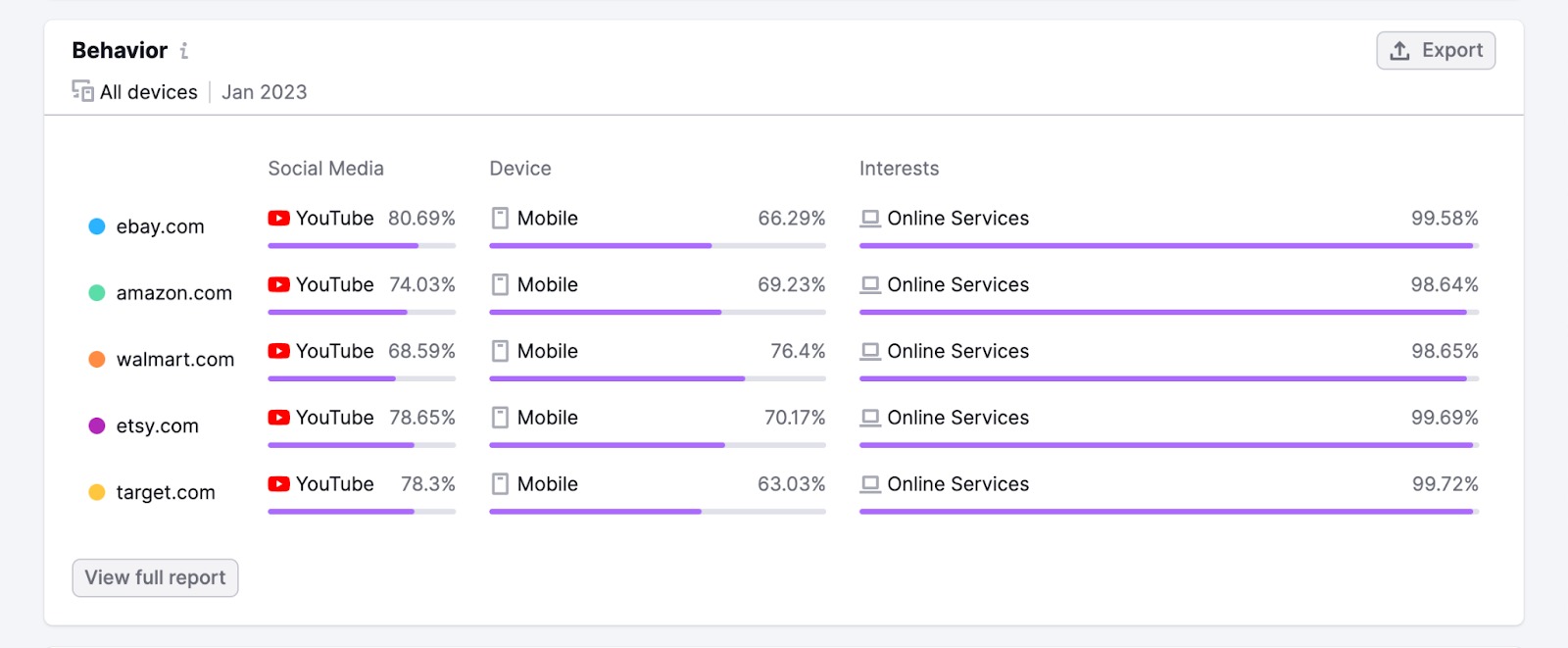 Next, you'll find the Audience Overlap graph that displays each of the domains' audiences and where they overlap with each other. You can specify the period (month and year) in the top menu of the Audience Overview report, as well as switch between desktop, mobile, and all devices traffic.
Data from all Audience Overview widgets can be exported as PNG, CSV, and Google Sheets files. Audience Overlap widget that appears when multiple domains are compared is only available for export in PNG format.