Can I stop a current Site Audit crawl?
Sometimes, you may need to stop the ongoing Site Audit campaign before the crawl is complete. There is a minimum number of pages that have to be crawled before this option becomes available:
But, as soon as the threshold is reached, you can stop the campaign and save the results or discard them completely via the square button near the number of crawled pages or from the settings menu in the same row: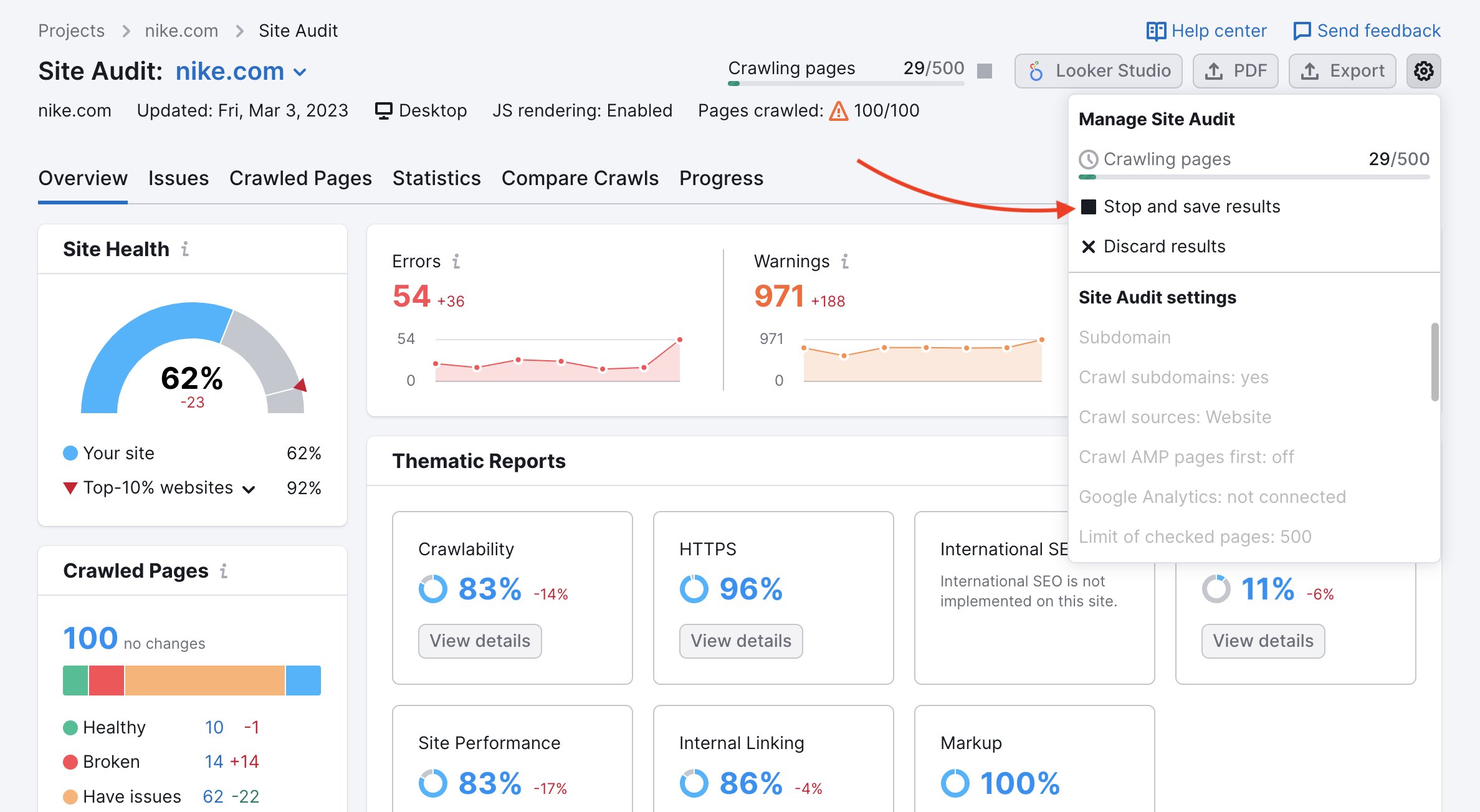 If you stop and save results in the middle of a crawl, the audit will present the new results of its unfinished crawl as your up-to-date audit.
If you discard results, Site Audit will not crawl or audit your pages and your crawl budget will be saved.