To audit a website's titles and meta descriptions means to crawl the site and identify the titles and meta descriptions it already has so you can identify the ways to improve them and optimize the site for search traffic.
It's a very basic process to SEO that beginners can execute, and is made easy with the help of Semrush. You can audit any website with the Site Audit tool, then find specific places to improve your descriptions and titles with On-Page SEO Checker.
Step 1. Create a Project and run Site Audit on the website
Configure Site Audit to crawl all of the pages that you are looking to optimize.
Site Audit will help you identify problems on the website. Specifically, you can use it to look for any duplicate titles or meta descriptions on the website, as well as pages that are missing page titles.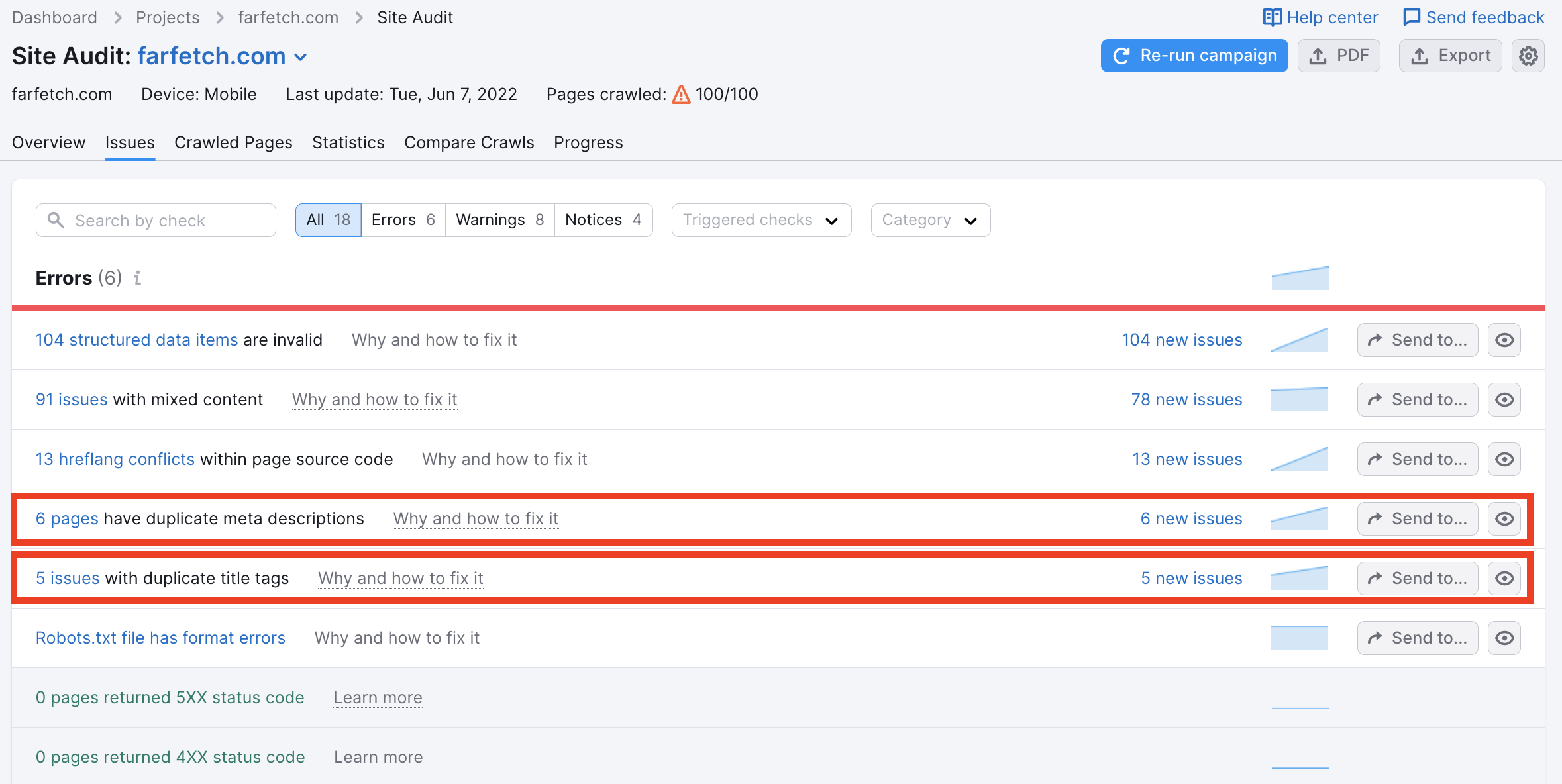 Take note of these and plan to rewrite the descriptions and titles of the pages that have duplicates or missing information.
Step 2. Collect ideas to optimize certain pages
Next, go to On Page SEO Checker and configure the tool to collect ideas from Organic research, or Google Search Console if you have access to it. This will help you collect ideas that will focus your website's targeting to align with the keywords that it is already ranking for, but not high enough on Google to get a lot of traffic.
Go to your Idea Tasks tab and sort the table to find the pages where you should add a target keyword to your pages, or again, where your page is missing a page title altogether.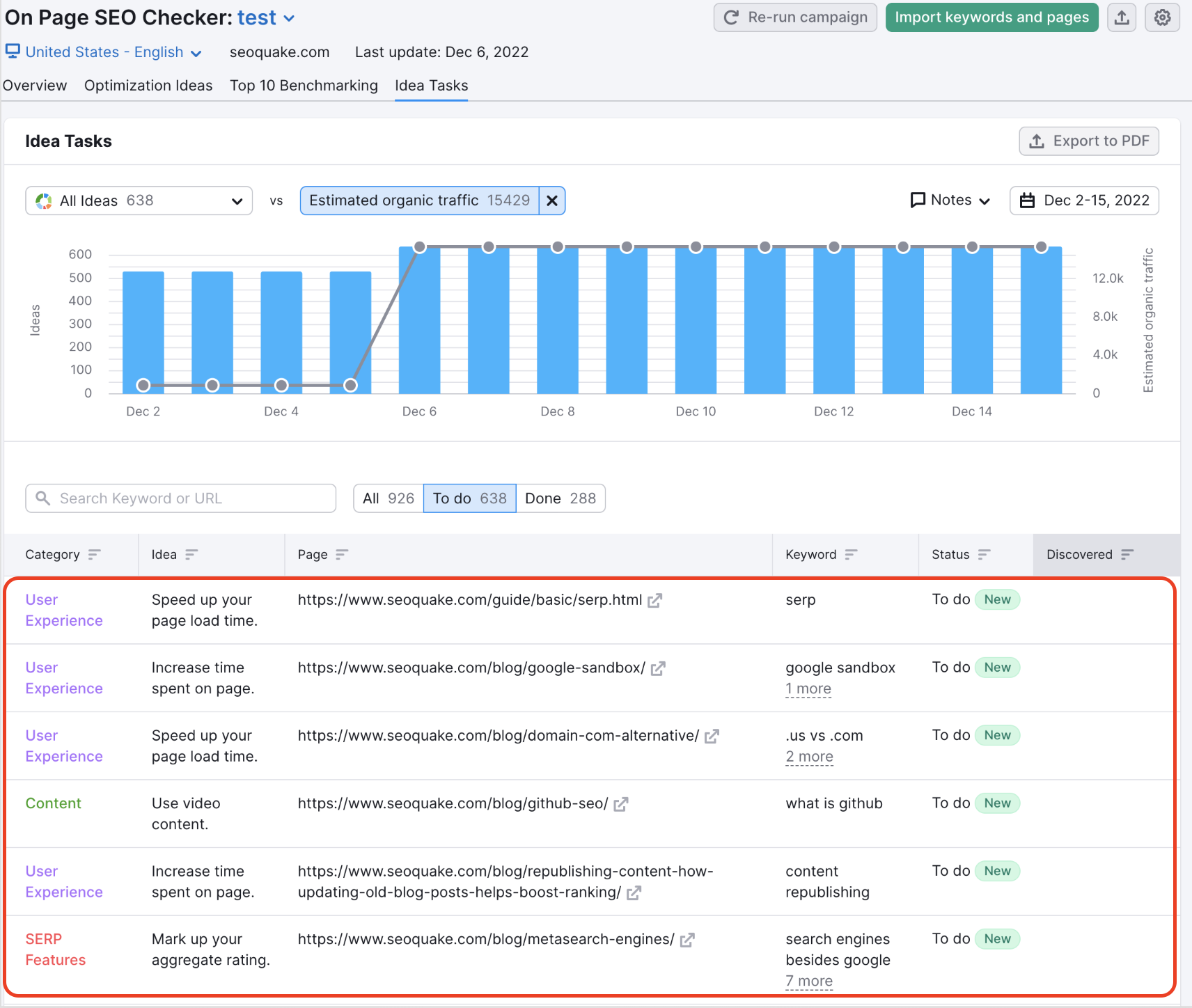 If you're wondering how to get more ideas on how to title your pages, you can try using two tools on Semrush that are great for generating more ideas: Topic Research and Keyword Magic Tool.
Both of those tools will generate long lists of related topics and questions that are popular on the internet based on either monthly search volume or trending topics that get backlinks and shares.
From the data in those tools you can find inspiration for creative page titles and descriptions that will catch your audience's attention and appeal to a specific desire.
What do you gain from this process?
Page titles and meta descriptions are how your web pages present themselves organically in Google's search results, so they are a simple yet effective element to focus on when improving the on-page SEO of a site.
From this process, you will have a table ready where you can look at all of the titles and meta descriptions of a website.
In this table you can carry out the workflow of re-writing titles and descriptions. You'll want to include each page's target keyword and stay within the optimal length (not too long, not too short) for the page titles.
Then, you should rewrite each meta description to be unique and more convincing and persuasive to the people that will see it on search results. Write call to actions, specific reasons to visit the website, and benefits within the descriptions for better click-through rates.
Don't forget to measure each page's search engine positions, CTR, and bounce rate before and after you make these changes to judge how well the work has paid off.
The Semrush blog offers helpful articles with information on optimizing page titles and meta descriptions.